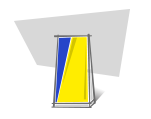 We are specialized in the realization of high quality Roll Up to be used in fairs, exhibitions
and for your corporate communication.
Easy to move and set up, this support is perfect for communicating effectively during various types of events.
Contact us for more information
Our experience at the service of your communication.